Trade fair + event photographer
Furniture fairs in East Westphalia
M.O.W. | A30 Küchenmeile | Möbelmeile
If you are planning to participate as an exhibitor at M.O.W. in Bad Salzuflen, are a furniture manufacturer in the Ostwestfalen region, or a trade fair constructor, you should not underestimate the significance of professional trade fair and event photography.

Professional trade fair and event photos can not only document your trade fair appearance but also contribute to presenting your company, brand, and products in a powerful and visual manner.

Imagine capturing the momentum and energy of your trade fair booth or exhibition and showcasing it on your website, social media, or in your printed materials. That's what trade fair photography and event photography can do for you. It's an effective way to grab the attention of existing and potential customers and encourage them to learn more about your company and consider your products or services.

By investing in professional photography, you send a clear message to your audience: you value quality and professionalism, and you are willing to invest in your brand. This can help build trust with potential customers and strengthen your company's image.

In short, professional trade fair and event photography offer much more than just beautiful pictures. They provide a strategic opportunity to present your brand, demonstrate your commitment to quality, and analyze and improve your trade fair experience. It's an investment that pays off.
6 reasons for cooperation
6 reasons for cooperation
We are experienced professionals and know how to present you in the best and most appealing way.
Our photographs are created exclusively with high-quality equipment.
If you wish, you can receive the event photos while the trade fairs and exhibitions are still running.
We are at home in East Westphalia and do not have long routes or high travel costs.
You can concentrate fully on what is happening on the ground.
Personal and direct contact persons with experience and parquet expertise.
When you hire us as professional photographers for your trade fair, you get far more than just simple snapshots. As experts, we cover a wide range of activities to capture your trade fair experience in all its facets.

With professional trade fair photography, you are investing in a powerful tool to strengthen your brand, document your trade fair experience, and leave a lasting impression in the minds of your target audience.
Stand photography
Architecture + Design
When you participate as an exhibitor at a trade fair, you know how important an impressive booth is. The architecture of your booth is an essential part of your brand presentation. Whether it's unique pop-up constructions, custom-made booth designs, or exceptional design and presentation, all these elements contribute to making your booth stand out from the crowd. But how can you continue to showcase and utilize this remarkable work even after the trade fair? The answer is professional photography.

A professional photographer will not only take pictures of your booth but also capture the story and uniqueness of its architecture. They can capture the atmosphere, design, and details that make your booth distinctive, and present them in stunning images that reflect the essence of your brand presence.

Using professional photography provides significant added value. The images created allow you to showcase the uniqueness and quality of your trade fair appearance on your website, social media, and marketing materials. This helps keep your brand alive in the minds of potential customers, impresses them, and sparks their interest in your products or services.

Furthermore, professional photography helps you analyze and evaluate your booth architecture. You can use the pictures to gather feedback and identify improvements for future designs.

Investing in professional trade fair photography allows you to capture the uniqueness and quality of your booth architecture and leverage it in your marketing and analysis activities. It sends a clear message: your company invests in quality, innovation, and distinctiveness. Seize the opportunity to present this commitment in compelling, high-quality images and further strengthen the positioning of your brand.
Exhibition photos
Aesthetics + Style
When, as a furniture manufacturer, you present your products in an exhibition or showroom, it is of crucial importance to professionally capture this special moment. Through professional photography, you can not only showcase the uniqueness and quality of your furniture but also capture the atmosphere and architecture of the exhibition space.

Photographing your furniture and the surrounding architecture allows you to tell a visual story that goes far beyond simple product images. An experienced photographer can present your furniture in context, capturing the interaction between the products, the space, and the light. These types of images can help convey the aesthetics and style of your brand and leave a strong first impression on potential customers.

Photographs of your exhibitions and showrooms are also highly versatile. They can be used in marketing materials, on your website, in social media, and in press releases. They provide lasting value by increasing the visibility of your brand and attracting potential customers.

Furthermore, these images can provide you with valuable insights into the presentation of your products and the design of your exhibition spaces. You can use them to gather feedback, analyze your exhibitions, and identify improvements for the future.

Invest in professional photography for your exhibitions and showrooms to showcase the quality and uniqueness of your furniture and the aesthetics of your exhibition spaces. With these images, you can strengthen your brand, expand your audience, and leave a lasting impression.
Event photography
Emotions + Moments
When preparing for participation in a trade fair, you know that it's not just about presenting your products or services. It's also about building relationships, showcasing your team, and creating an emotional connection with your audience. This is where professional event photography comes into play.

An experienced event photographer can capture the vibrant energy present at your trade fair booth. They can capture your team's interactions with trade fair visitors, lively discussions and presentations, and the joyful moments when a deal is closed.

Emotions play a significant role in event photography. Professionally taken photos can capture the excitement, enthusiasm, and passion felt at your trade fair booth. These images can then be used to present the emotional side of your company.

Team photos and group pictures are also essential. They showcase the people behind your brand and allow you to highlight the team dynamics and dedication of your staff. This can help build trust and sympathy with potential customers.

The happenings at your booth and the overall trade fair atmosphere are other aspects that professional event photography can capture. Images of lively conversations, passionate presentations, and the bustling trade fair activities help convey the energy and excitement of your trade fair participation.

By investing in professional event photography, you can capture all these valuable moments and use them for your future marketing and PR activities. It sends a clear message: your company is dynamic, engaged, and ready to build strong relationships with its customers. Harness the power of professional event photography to reinforce this message and put your brand in the spotlight.
Team photos
Competence + Commitment
As a furniture manufacturer or exhibitor, you are surely aware that your team plays a vital role in the success of your company. They are the people behind the scenes, the ones who bring passion and dedication to what they do, and that can be captured through professional team photography.

Professional photography of your team at trade shows and exhibitions allows you to highlight the human side of your business. It showcases your team in action, displaying their expertise and commitment, and gives your customers a face to associate with your brand or business. It helps build a sense of trust and sympathy with your potential customers, which is crucial for developing strong business relationships.that can be captured through professional team photography.

Team photos can be used in various ways to enhance the value of your brand. They can be featured on your website, in your social media, and in your corporate communications. They help tell the stories that make your brand unique and contribute to establishing an authentic connection with your target audience.that can be captured through professional team photography.

Furthermore, professional photography can also contribute to increasing your team's engagement and satisfaction. It provides recognition for their hard work and can be seen as a form of appreciation that can strengthen the morale and commitment of your team.that can be captured through professional team photography.

Invest in professional team photography to highlight the people behind your brand, build an authentic connection with your customers, and increase your team's satisfaction. Utilize the power of images to showcase the uniqueness and value of your brand and leave a lasting impression.
At the M.O.W. trade fair in 2022 in Bad Salzuflen, we photographed the booth of Dunlopillo. Our task was to capture impressive booth photos, including close-up shots of details, as well as the activities at the booth.
The photographs taken were immediately used by Dunlopillo for PR purposes during the ongoing trade fair and were posted on
Linkedin
, as shown here.
dunlopillo.de
The trade fair presentation of geha Möbelwerke at the Möbelmeile will likely never be forgotten.

Back then, furniture designer Jochen Flacke and product developer Holger Lukasczyk transformed themselves into furniture and acted out their functions for the photographs.

The photos we created became a striking core element of the advertising campaign for the new collection and also of the trade fair booth, which remains vividly remembered by many visitors to this day.
For Thielemeyer from Delbrück, we created up-to-date portrait photos for their 100th anniversary and during the ongoing Möbelmeile 2022.
At their in-house exhibition, we photographed the two managing directors, Bernd and Ulf Thielemeyer, as well as the entire sales team.
The advantage of the team photo is evident: All employees were present because of the trade fair.
thielemeyer.de
At the A30 Küchenmeile at Gut Böckel, we accompanied the exhibition of Duravit. The company from the Black Forest presented some of its washbasins and faucets.
We captured the activities at the booth, as well as the exhibition and on-site details, in photographs.
duravit.de
Furniture fairs in East Westphalia
When an entire region and its furniture turn upside down.
The Ostwestfalen region in Germany is known as the heart of the furniture industry. Many renowned furniture manufacturers and designers are based here, contributing to the economic vitality and reputation of the region as a center for design and innovation.

Within this vibrant environment, furniture fairs, miles, and events play a crucial role as they serve as central meeting points for professionals, manufacturers, and dealers.

The annually held and closely located fairs and events like M.O.W. in Bad Salzuflen, A30 Küchenmeile, and Möbelmeile offer their trade visitors a unique opportunity to experience a variety of styles and designs under one roof and stay informed about the latest innovations and technologies.

They are vital networking events, bringing together manufacturers, suppliers, retailers, and designers to establish new business relationships, strengthen existing ones, and discuss potential collaborations. They also serve as important meeting points for industry experts and trendsetters to discuss current developments and determine the direction of future trends.

The furniture fairs and events in Ostwestfalen are of central importance to the regional and national furniture industry. They play an essential role in maintaining Ostwestfalen's position as a leading center for furniture manufacturing and design, contributing significantly to the dynamics and vitality of this unique industrial region.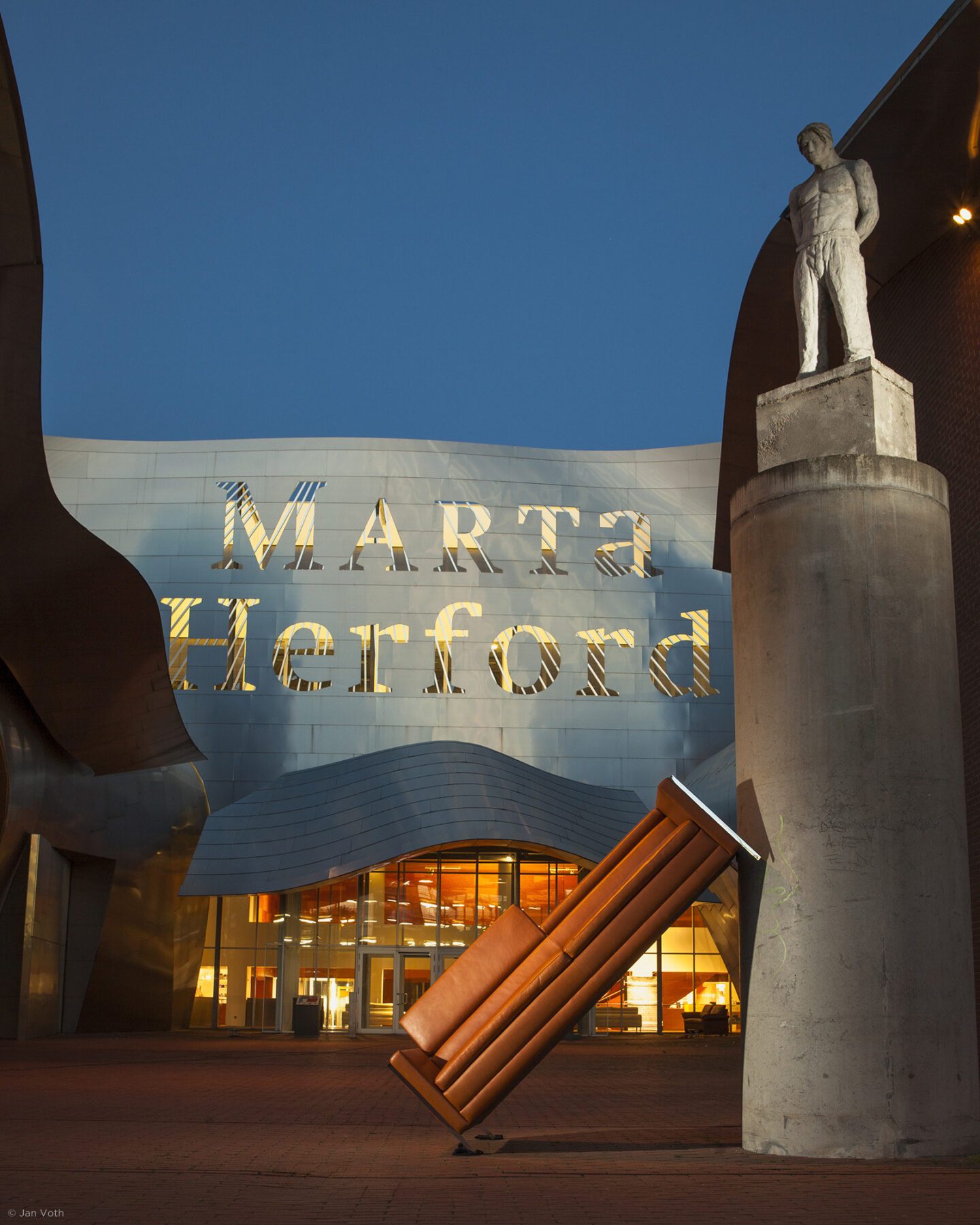 M.O.W. Messe in Bad Salzuflen
The M.O.W. trade fair in Bad Salzuflen is a significant furniture trade fair in Germany, catering to both national and international exhibitors and visitors. It provides a platform for showcasing the latest trends in the furniture industry, including living room, bedroom, dining room furniture, upholstery, children's and youth furniture, office furniture, and much more.

This B2B trade fair is important because it is one of the largest of its kind in Europe, bringing together manufacturers, retailers, designers, interior architects, and other professionals from the furniture industry. It offers participants the opportunity to explore the latest trends and innovations in the sector, nurture business relationships, and establish new contacts. The fair also presents innovative materials, technologies, and designs for furniture production and interior design.

The M.O.W. is relevant to various stakeholders in the furniture industry. Typical exhibitors include furniture manufacturers, designers, and technology providers. Visitors come from a diverse range of fields, including furniture retailers, interior architects, design experts, shippers, buyers for large purchasing groups, and even hoteliers and restaurant owners seeking new ideas for their establishments.
The A30 Küchenmeile, also known as "Küchenmeile A30," is a globally unique kitchen exhibition route that stretches along the Autobahn 30 in the Ostwestfalen region of Germany. It gets its name from the same-named highway that runs through this economically dynamic and creatively vibrant region.

The Küchenmeile A30 is a concentration of premium kitchen manufacturers, not found in such density anywhere else in the world. Within just a few kilometers radius, some of the most significant and innovative companies in the international kitchen industry are located here. These include renowned brands such as Nobilia, Nolte Küchen, Pronorm, Miele, and many more.

During the annual "Küchenmeile A30," these manufacturers open their showrooms to trade visitors. They present their latest kitchen models, appliance trends, and accessories in an impressive variety of designs, materials, colors, and technologies. This event attracts visitors from all over the world and sets standards in the kitchen industry.

The A30 Küchenmeile is more than just an exhibition: it is a vibrant center of design, innovation, and exchange. In Ostwestfalen, the heart of the kitchen industry beats, and you can feel it at every single point along this impressive route.
The Möbelmeile in Ostwestfalen is a business event of the domestic furniture industry and a significant occasion in the trade fair region of Ostwestfalen. It takes place annually in September and is a renowned event for trade visitors from all over the world. The trade fair (-meile) brings together established furniture brands, providing them with a platform to showcase their latest collections and design innovations.

The Ostwestfalen region, often referred to as the heart of the German furniture industry, is home to numerous well-known companies such as Thielemeyer, Gallery M, 3C Candy, Musterring, and many more. The route of the Möbelmeile runs through the rural area of Ostwestfalen, where the picturesque landscape offers a fascinating backdrop for this high-profile event.

The Möbelmeile not only offers exhibitions but also serves as a platform for exchange and networking. It provides an opportunity for intensive discussions among manufacturers, retailers, and designers. It is a forum for inspiration, idea exchange, and collaboration.

The Möbelmeile in Ostwestfalen is a highly esteemed event that showcases the best in design, quality, and innovation in the German furniture industry. A must-attend for every furniture enthusiast and professional interested in the latest trends and developments in this vibrant sector.
With a trained eye for details and a passion for visual storytelling, we are more than just photographers – we are storytellers who accompany your brand through vivid and meaningful images.

Our team of experienced photographers understands the dynamics of trade shows and exhibitions and specializes in capturing the unique moments and details that make up your trade fair experience. We know that every booth, presentation, and conversation has a story to tell, and our goal is to capture these stories in fascinating images that you can use for your marketing and PR purposes.

We take pride in our craft and understand the importance of quality and professionalism. That's why we only use the latest camera technologies and techniques to ensure that each shot provides the highest possible image quality. Our approach is collaborative, and we work closely with you to understand your vision and objectives and express them in our photographs.

But we don't just operate at trade shows and exhibitions. We also offer professional photography services for a variety of other occasions and events, from corporate events, architecture, and business photography to portrait and advertising shootings.

We are committed to capturing your trade show presence, exhibition, or booth in impressive images that strengthen your brand and captivate your audience. We look forward to working with you and experiencing your trade fair journey through our lens.
Are you interested in professional photography?
Let's do it!
We look forward to hearing from you!
Your non-binding project request